The trip is booked! I am heading to the Windy City in less then 2 months! My best friend Hillari has invited me to spend a long weekend with her and her hubby (and of course the two fur babies!)
Short story about Hillari: We have been friends for over a decade and grew up performing in theater shows together. We ended up attending the same college and are even sorority sisters. Sadly, she nows lives in Chicago with her hubby, BUT this means I get to explore a new place and see one of my best friends at the same time!
We have so much planned, and I am SO excited to explore a new city. I have started making a mental to-do list (with the help of Hillari), and what better way to compose my list than to blog it! I need to get back into the groove of blogging and this is my kick start.
Whisk for Brunch
Hillari recommended a super yummy sounding brunch spot called,
Whisk.
The best part about this place, it is BYOB! Most of their breakfast entrees are candy bar themed and of course the tribute to Ron Swanson on their website header caught my eye.
The Bean- Millennium Park
The Bean, "Cloud Gate," is one of the first landmarks that comes to my mind when I think of Chicago (besides the Oprah Show, RIP) The best part about this attraction, it's free! I'm excited I have a new phone that has the storage space to hold all of the selfies I intend to take here.
Hamilton- The Musical
This one is a long shot but, we plan to go to the Private Bank Theater and attempt the ticket lottery every night I am in town. Fingers crossed we can score some tickets. If not, at least I can get something in the gift shop (Hamilton Obsessed)
Willis Tower- Sky Deck
This is another must do on my list! I am dying to snap that iconic photo sitting in the glass box that hangs over the city.
Lawrence Fish Market
Hillari follows a fish market on Instagram that posts vivid, beautiful photos of massive sushi platters. Hillari and I both have a weakness for amazing sushi, so this is an item on the to do list. Check them out on insta (@Lawrence_Fish_Market) Warning: you will crave sushi after viewing their photos.
Sue, The T- Rex
The nerd inside of me is dying to go to The Field Museum. Fun fact, there is a replica of Sue in Disney's Animal Kingdom theme park, but I am pretty pumped to see the real thing. The Field Museum also has some other exhibits that sound pretty amazing as well.
Christmas In Chicago
Christmas decorations are one of my favorite things. Hillari has overwhelmed me with Christmas events we can partake in. From caroling at The Bean, ice skating, and the ChristKindlMarket.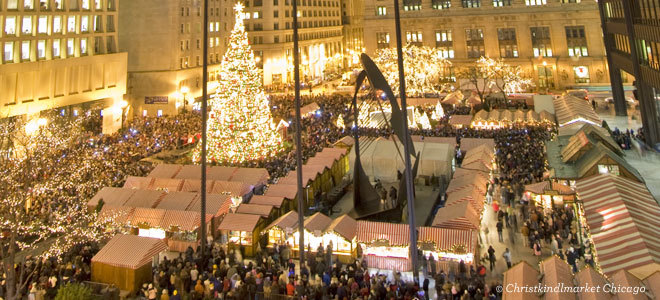 The next big step to this trip is attire....I realized I don't own a "real" pair of gloves, let alone a wind breaking winter jacket. Florida life has spoiled me with flip flops and swim suits. Any packing tips for this Florida girl who can't handle temperatures below 60? I would love to hear some ideas of things to do as well. I want to have the tourist experience of course and see all the "must dos", but I also want to feel like a local and check out the "hole in the wall" places as well.
I can't wait to pack my bags and head to The Windy City of Chicago!